Care & Love. We develop our craft with extreme care, this means that we care that in all stages (design, casting, filing, polishing, etc.) each step is taken to develop a piece that you love and fall in love with.
This is our commitment and we would also like it to be yours. Take care of it, love it and treat it with love. We will give you a guide with basic tips in our packaging so that your jewel looks like you deserve.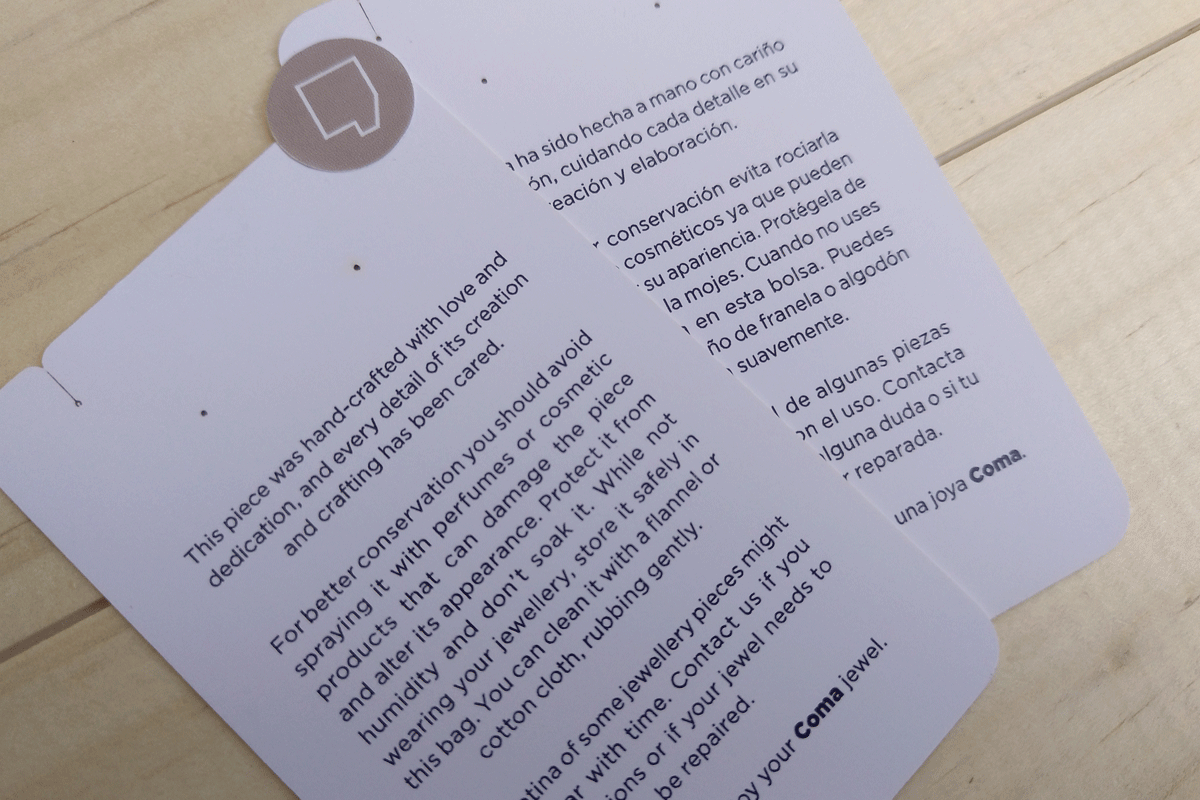 Cuidado y cariño. Desarrollamos nuestro oficio con extremado mimo, esto quiere decir que nos preocupamos que en todas las etapas (diseño, fundición, limado, pulido, etc) se desarrollen los procesos correctamente para ofrecer una pieza que te encante y te enamore.
Este es nuestro compromiso y también nos gustaría que fuese el tuyo. Cuídala, quiérela y trátala con cariño. Nosotros te entregaremos una guía con consejos básicos en nuestro packaging para que tu joya luzca como tú mereces.